As many as 1,000 bikers came together this weekend to rev their engines in a touching funeral procession for a 5-year-old boy who loved motorcycles.
Saturday's overwhelming turnout for Hunter Weiss in Magna, Utah, followed a request by his father to a few biker friends, Fox1 3 News reported.
The family had thought a few dozen people might participate in the motorcycle procession. Hundreds came instead. Local firefighters also turned out, using a ladder to hang an American flag over their path.
"This is way more than we could have ever expected, " Hunter's uncle said, according to Fox1 3 News. "The smile that would be on his face right now would be incredible."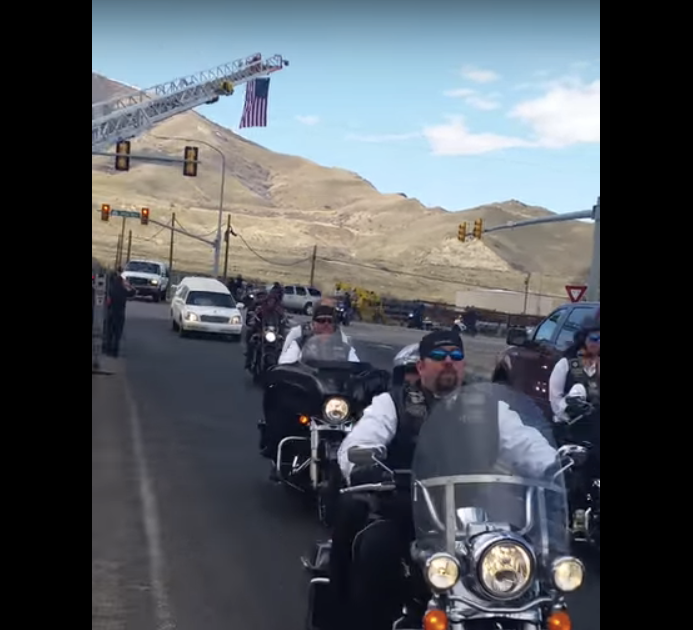 The moving showing went five days after Hunter's life was tragically cut short when his grandfather accidentally backed over him in the driveway.
"Grandpa got his truck. He didn't find him, maybe assuming the child already went inside, and proceeded to back up over the child, " Unified police detective Chuck Malm told the Deseret News.
As Hunter's heartbroken family members gathered to say their goodbyes Saturday, so did the steady stream of bikers, who one by one paid their respects at the boy's casket, some leaving bandanas behind.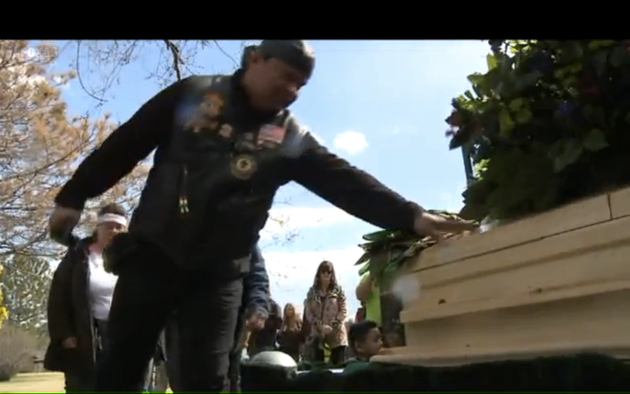 The touching showing left his mothers speechless but visibly moved.
"Hunter was full of life and he made the most of every day, " the child's online obituary reads. "Hunter enjoyed the outdoors and anything typical of a son. Playing with trucks, tractors, trailers, tools, motorcycles, camping, angling, shooting firearms, playing with his cousins, and getting dirty. He was the best snuggler! Everyone loved his hug. He enjoyed school and just perfected writing his name."
As of Sunday, a GoFundMe account set up to raise funds for Hunter's mothers had collected more than $12,800 of a $15,000 goal.
Read more: www.huffingtonpost.com