Many people were quick to display their humanity on Tuesday after a spate of attacks rocked the Belgian capital of Brussels — as has become common in the wakeof similar attacks.
Brussels residents wasted no time reaching out to those who might have been affected, letting people know they had available shelter and shoulders to weep on.
Just as Parisians used the hashtag #PorteOuverte on Facebook and Twitter to offer shelter to those displaced by attacks on the city in November, Belgians speedily began offering assistance on Tuesday with the hashtags #OpenHouse and #IkWilHelpen, entailing "I want to help."
Public transportation in the city has been shut down, but Twitter account @BrusselsLiftis working to connect available drivers with people who need a ride.
In an effort to reinstate a sense of normality, some people are using the hashtag #enterrasse — meaning "sitting outdoors" or "on a terrace" — simulating the bid post-Paris attacks to continue dining al fresco rather than cowering indoors.
" #enterrace in the European one-quarter, " Julie Huon's tweet reads. "Brussels believes in spring and commercial business will not close."
Some people in the city also took out chalk and began writing messages of solidarity on the sidewalks.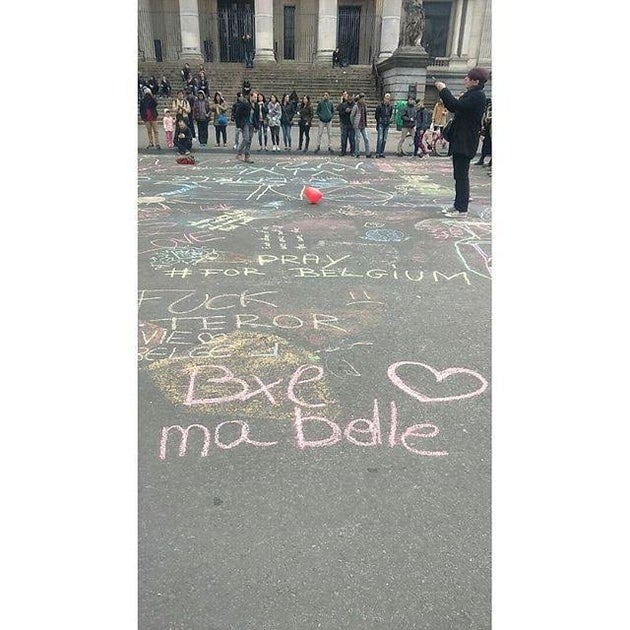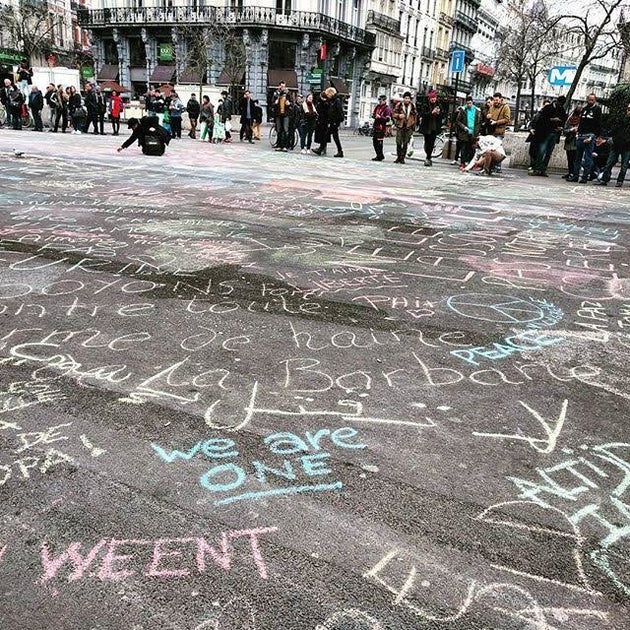 Residents and travelers in the area also have been encouraged to use Facebook's Safety Check feature, which allows users to notify their friends and family on the social network that they are safe.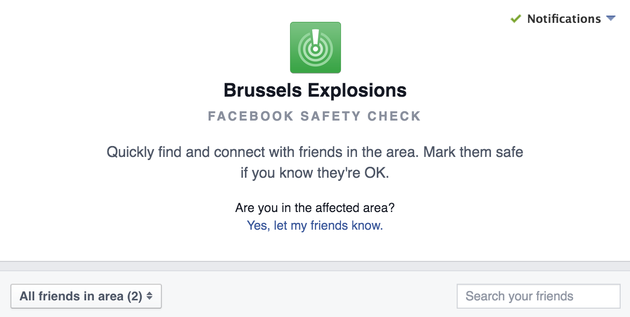 French people set up a support page on Facebook on Tuesday called "Je suis Bruxelles, " which translates to "I am Brussels, " where they posted supportive messages and images.
The City of Paris and France's government changed the specific characteristics and encompas photos on their official Twitter accounts to the Belgian national flag colours of black, yellow and red. The Eiffel Tower will also be illuminated up in Belgian colours on Tuesday night, Paris Mayor Anne Hidalgo announced.
Some people even used the fry to display their solidarity with a touch of humor. Several posts on Twitter and Instagram morphed the Belgian gastronomical staple into a hand pointing its middle thumb to the perpetrators of the attacks.
Below are more posts on Twitter and Instagram, which exploded with supportive artwork on Tuesday, as people used hashtags like #PrayForBrussels 😛 TAGEND