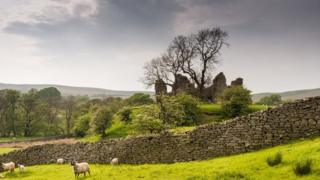 The Lake District and Yorkshire Dales national parks have been extended by 188 square miles, with campaigners hailing a "historic day".
The park borders have grown within touching distance either side of the M6 motorway, creating a band of protected land across the north west of England.
Originally designated in the 1950 s, the expansion of the borders aims to boost rural tourism.
The Yorkshire Dales has grown in size by 24%, with the Lakes increasing 3 %.
The move, announced by the Department for Environment, Food and Rural Affairs in October , watches the Dales stretch to the north and west and the Lakes to the east and south.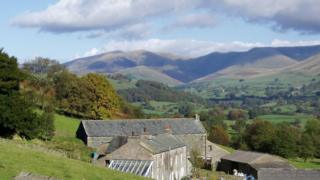 Most of the Yorkshire Dales park is in North Yorkshire, but 28% of its land is now in Cumbria and 1% in Lancashire.
Despite the change in geography the Yorkshire Dales National Park Authority said the government had no plans to change the park's name, which was written on a designation order in 1954.

Park extension areas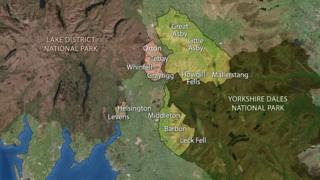 Lake District
An region in the eastern part from Birkbeck Fells Common to Whinfell Common An region in the south from Helsington Barrows to Sizergh Fell, an region north of Sizergh Castle and the members of the Lyth Valley The north includes parts of the Orton Fells, the northern Howgill Fells, Wild Boar Fell and Mallerstang The west extends to Barbon, Middleton, Casterton and Leck Fells, the River Lune, and part of Firbank Fell and other fells to the west of the River Lune Image caption Mark Corner from the Yorkshire Dales Society said the move stimulated "an nasty plenty of sense"
71% of the park is in North Yorkshire. The remainder is in Cumbria and Lancashire
23, 637 people will now live within the park's borders. An increase of 3,876
41, 100 will now live inside the park's bounderies
300 extra people will now live within the park after the boundary changes
Image caption The northern Howgill Fells are part of the Yorkshire Dales extension